DIVING AND SNORKELING SITES IN CHAM ISLAND
Cham Island is a cluster of 8 small islands located 18 km from the Cua Dai pier in Hoi An. Our diving center offers 8 diverse and stunning dive sites surrounded by colorful coral gardens, perfect for snorkeling, scuba diving, and exploring the abundant marine life. We prioritize sustainable diving practices and work to protect the fragile ecosystem, banning single-use plastics and encouraging divers to bring back one piece of debris per dive.
Our tours run from February to the mid of October, with the best visibility ranging from 10 to 25 meters during peak season from mid-May to early September. After exploring the underwater world, customers can relax and enjoy a traditional Vietnamese lunch on the beautiful Bai Chong beach.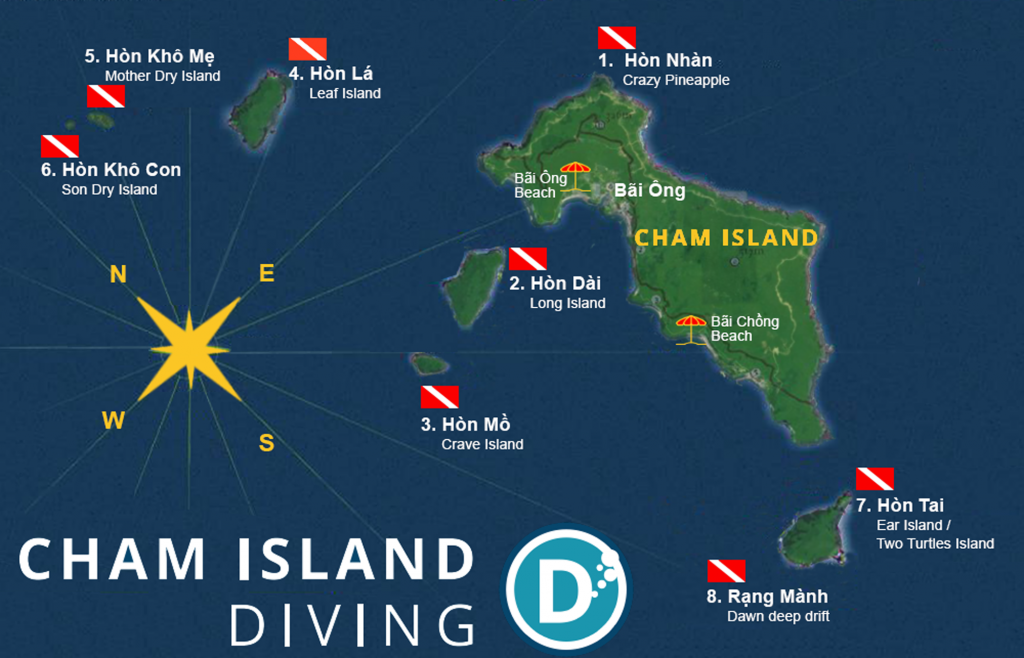 {{current_weather.dt | momentjs( atts.date )}}
{{current_weather.temp | temp}} °{{units}}
{{day.dt | momentjs(atts.date)}}
{{day.temp | temp}} °{{day.temp_min | temp}} °{{units}}
{{current_weather.temp | temp}} °
Humidity: {{current_weather.humidity}}%
Clouds: {{current_weather.clouds}}%
Wind ({{current_weather.wind.deg}}): {{current_weather.wind.speed}}{{units_wind}}
{{current_weather.desc}}
{{day.dt | momentjs(atts.date)}}
{{day.temp | temp}}°
{{day.temp_min | temp}} °